I'm alive!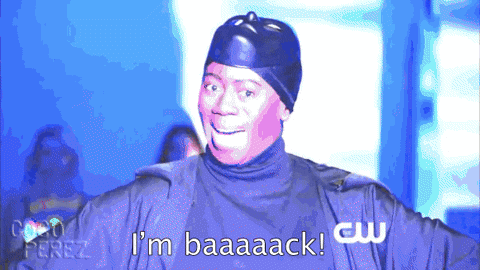 Since 2015, I have gotten engaged and married, changed jobs, and moved to a new apartment in a new neighborhood. So yeah, I've been slightly busy! 🙂
I've also been READING. Not quite so much, with all the aforementioned marrying/moving/job-changing, but it's my favorite, most sustained hobby and I'd never give it up!
To ease back into blogging, I thought I would take a look at my 2017 in books, assembled via Goodreads.
Not bad! I exceeded my goal of reading 50 books this year, and read a wide range with a good breakdown of fiction versus nonfiction. I also read a good handful of books that had been on my to-read list for years.
Continue beyond the jump to see my top reads of 2017!
The best books I read this year (aka the books that earned a five-star review from me!):
The Trespasser, by Tana French
What else is there to say about the Dublin Murder Squad series? These books are so good. Even the "bad" ones are good! Antoinette Conway and Stephen Moran are back, as partners this time. Both of them are intriguing characters but, as always for me, it's the focus on strong yet flawed women that make these books not just police procedurals. In The Trespasser, Conway and Moran are handling the murder of Aislinn Murray, which originally seems to be an open-and-shut case. However, the more the partners dig, the more inconsistencies they uncover. There are some parallels between Murray and Conway that highlight the different ways we choose to grapple with the sins of our fathers. Conway's personal journey through the handling of this case is typically French, with more closure than In the Woods. I love these books.
How to Build a Girl, by Caitlin Moran
This was a gift from one of my best friends (thanks, C!) that I inexplicably didn't read until this year. I picked it up off my shelf because I needed to run out the door and didn't have anything lined up on my Kindle. I'm so glad I finally read it–it is, by turns, hilarious and humiliating, as only the lift of a teenage girl can be. It's the tale of Johanna Morrigan, a girl from working-class England who becomes a music reviewer for a local magazine. She is quickly pulled into the world of charismatic older musicians, workplace politics, late nights at clubs, and caustic music reviews. Johanna's journey towards figuring out who she is and what she wants her place in the world to be is treated thoughtfully and respectfully by Moran; you never get the sense that she is belittling Johanna, despite all of the stumbles she makes. A fantastic book that anyone who was ever a teenage girl should read!
People Who Eat Darkness: The Fate of Lucie Blackman, by Richard Lloyd Parry
Lucie Blackman was a young British woman who went missing in Japan after working as a bar hostess. Parry recounts the story of the attempts made to find her by her family and the Japanese and British police forces, as well as the aftermath and the search for her abductor once she is found. In the process, we learn about Lucie as a person through the letters she left behind and interviews with her parents and sister.
Parry, an award-winning journalist who has lived in Japan since 1992 and has covered events like the 2011 tsunami, treats Blackman and her story truthfully, without judgement or exploitation.
I found the context-building about different parts of Japanese culture fascinating–from learning about the hostess clubs and the lives of hostesses to the workings of the Japanese police force and justice system. One image from the book that really stuck with me was that of the street at 6 am, with hostesses heading home after a night of work and partying, still in their flashy attire, while the other people on the street were in business suits, heading into their offices.
This was an example of what the true-crime book should be: honest. paying attention to the historical and societal contexts, and honoring the victim's life.
The Corner: A Year in the Life of an Inner-City Neighborhood, by David Simon & Edward Burns
If you've watched The Wire, you know that David Simon is a genius. With clarity and empathy, he writes about the struggles and triumphs of an impoverished Baltimore community. Every person you meet is incredibly real (which they are–but in the hands of a less-skilled writer, they could come across as two-dimensional).
I cried at multiple points in this book. There are glimpses of hope–many of them in the story of Ella Thompson, the leader of a community center that serves the young people of the neighborhood, a woman who has dedicated her life to improving the after her daughter was murdered. There are other inspiring moments that buoy The Corner, but the reality presented here is harsh and eye-opening.
This should be mandatory reading for every American, but especially for those on the frontlines of the drug war, such as police officers, and those who enact policies that impact it, like our elected representatives.