I was completely seduced by the cover, title, and the advance praise for See What I Have Done.
In my defense…look at that gorgeous watercolor! Look at how "ha ha" is highlighted, mirroring the unhinged laughter that someone might emit as they murdered their parents. Realize (belatedly) that the title also echoes the infamous Lizzie Borden nursery rhyme:
Lizzie Borden took an axe:
And gave her mother forty whacks.
And when she saw what she had done
She gave her father forty-one.
Alas, these also ended up being my favorites things about See What I Have Done, a book I had been eagerly waiting to read since it was reviewed in the New York Times. The focus sounded so interesting: the historic Borden murders, from the perspectives of Lizzie and Emma! There's no way that I wouldn't like this, right?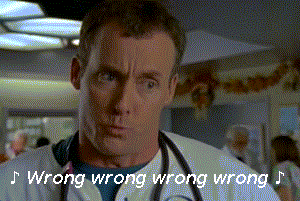 On the morning of August 4th, 1892, Lizzie Borden screams for the family maid, Bridget, to come quickly: her father, Andrew Borden, has been grievously injured. Once the doctor and police are summoned to the house, it becomes apparent that he has been murdered. They also find the body of Abby Borden, Lizzie's stepmother, who was previously thought to have been out visiting a sick relative. Police struggle to solve the case with no signs of forced entry to the house, no murder weapon, and no suspects, and Lizzie and her sister Emma attempt to deal with the emotional turmoil that existed within this dysfunctional family, as well as this new, awful legacy.
I had planned a whole life and you ruined it.
The reader approaches these events as well as the past and the future through the POVs of Lizzie, Emma, Bridget, and Benjamin, a mysterious bystander who has struck a strange deal with the Bordens' uncle John. And here is problem number one: all of these POVs sounded exactly the same. A case could be made for Lizzie and Emma having similar voices; they were sisters, after all. But for Bridget, a young Irish maid, and Benjamin, a poor and uneducated drifter, to sound like the well-off Bordens, was unbelievable. Highlighting this was the fact that Bridget's speech patterns were very different from the Bordens (dropping constants or skipping words in a sentence), but their thoughts were written to be indistinguishable. While reading, I often had to flip back to the beginning of a chapter to remind myself who was speaking.
Which leads to problem number two: the heavy and unceasing sensory detail included in all of the POVs. A litany of sounds and smells are included, to the point where it is nauseating–which is pretty masterful!–but also incredibly repetitive. The house doesn't creak: it shifts, it sighs, it cracks clangs snaps. People don't eat and smells don't linger; they slurp. Schimdt takes a lot of liberty with descriptive language and sentence fragments; read sparingly, this could have been an effective way to signal just how wrong something is in the Borden family. But as a whole, when it's every sentence, it's overwhelming. Again, I could see the case for Lizzie and Benjamin to focus on these things as a way to emphasize their emotional instability, but the other POV characters are presented as at least somewhat sane and competent, so why are we all obsessed with how badly the house smells or bloodstains on the stairs?
I don't think this often, but See What I Have Done may have been more effective as a short story, where Schmidt's stylistic choices wouldn't have grated so much, with fewer POV characters. There was some beautiful, lyrical writing here; but when everything is beautiful and lyrical, nothing is.
Upon final reflection, I can respect what Schmidt did, but that doesn't mean I enjoyed actually reading See What I Have Done. She's clearly talented, but also not for me.
Bookwanderer Rating: Two out of five stars
Bookwanderer Tagline: "I looked at my sister, looked at blood. That grief inside the heart."
Other Reviews: Neverimitate, ReadRantRock&Roll, Lonesome Reader